In today's digital age, home entertainment revolves around streaming services. Whether you're a movie buff, a gaming enthusiast, or simply enjoy binge-watching your favorite TV shows, having the best home network setup is crucial. In this comprehensive guide, we will walk you through the intricacies of creating the ultimate home network for streaming.
From optimizing your Wi-Fi to selecting the right devices and troubleshooting common issues, we've got you covered. Let's dive in and elevate your streaming experience to a whole new level.
The Importance of a Solid Home Network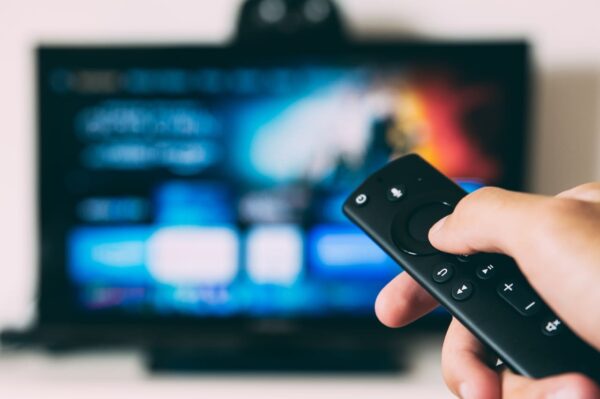 Your home network forms the backbone of your streaming experience. A subpar network can lead to buffering, lag, and frustration. To ensure a seamless streaming experience, it's essential to start with a strong foundation.
Home Network for Streaming: Best Setup
To kick things off, let's explore the fundamental components of an ideal home network setup for streaming.
Reliable Internet Connection
The cornerstone of any streaming setup is a reliable internet connection. Look for an internet service provider (ISP) that offers high-speed, low-latency connections. A minimum of 25 Mbps is recommended for HD streaming, while 4K streaming demands at least 50 Mbps.
Quality Router
Invest in a quality router that can handle the demands of multiple devices simultaneously. Look for features like dual-band or tri-band capabilities to segregate your devices and reduce interference.
Wired or Wi-Fi?
While a wired Ethernet connection is ideal for the most stable connection, Wi-Fi has come a long way. Modern Wi-Fi routers offer impressive speeds and reliability. Opt for Wi-Fi 6 (802.11ax) for the best wireless performance.
Network Security
Don't forget about network security. Ensure your network is password-protected and consider setting up a separate guest network to protect your personal data.
Network Optimization
Regularly update your router's firmware and position it centrally for optimal coverage. Avoid placing it near thick walls or interference-heavy appliances.
Device Selection
Your choice of streaming devices can significantly impact your viewing experience. Let's explore some popular options.
Smart TVs
Smart TVs come with built-in streaming apps, making them a convenient choice. Ensure your TV supports the streaming services you use the most.
Streaming Sticks and Boxes
Devices like Roku, Amazon Fire Stick, and Apple TV offer versatility and access to a wide range of streaming platforms. Choose one that aligns with your preferences.
Gaming Consoles
Gaming consoles like Xbox and PlayStation also double as powerful streaming devices. If you're a gamer, this might be your best bet.
Troubleshooting Common Issues
Even with the best setup, you may encounter issues from time to time. Here are some common problems and how to address them.
Buffering Woes
Buffering can be a buzzkill during a thrilling movie or game. Check your internet speed, close background apps, and consider upgrading your plan if buffering persists.
Lag in Online Gaming
Low latency is crucial for online gaming. Ensure your router's Quality of Service (QoS) settings prioritize gaming traffic.
Poor Wi-Fi Signal
If you have dead zones in your home, consider Wi-Fi extenders or mesh systems to boost your signal strength.
FAQs
How can I test my internet speed?
You can use online tools like Speedtest.net to check your internet speed.
Is it necessary to buy a gaming router for streaming?
While gaming routers offer specific features, a high-quality standard router can suffice for most streaming needs.
Are there any data usage concerns with streaming?
Yes, streaming can consume a significant amount of data. Monitor your data usage and consider unlimited data plans if needed.
Can I stream in 4K on a budget?
Yes, with the right internet speed and a 4K-capable device, you can enjoy stunning 4K content without breaking the bank.
What should I do if my Wi-Fi is slow in certain rooms?
Consider Wi-Fi extenders or a mesh system to ensure even coverage throughout your home.
How can I secure my home network from cyber threats?
Enable WPA3 encryption, regularly update your router's firmware, and use strong, unique passwords for your network.
Conclusion
Creating the best home network setup for streaming is essential for an enjoyable entertainment experience. By optimizing your internet connection, selecting the right devices, and addressing common issues, you can ensure uninterrupted streaming sessions.
Elevate your streaming game today and enjoy the world of entertainment at your fingertips.