In today's hyper-connected world, the reliability of your home network is paramount. From remote work and online education to streaming entertainment and smart home devices, our lives are increasingly dependent on a stable internet connection. Achieving 99.9% uptime for your home network is not just a lofty goal; it's a necessity.
In this comprehensive guide, we will explore the key strategies and technologies that can help you ensure the utmost reliability for your home network, allowing you to stay connected and productive without interruption.
Understanding the Importance of Uptime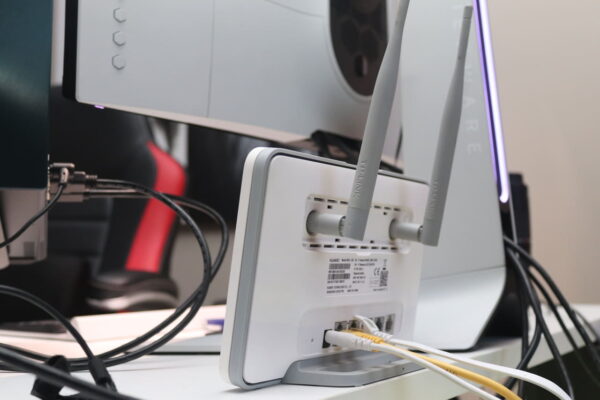 Uptime is a critical metric that defines the percentage of time your home network is operational and available for use. A 99.9% uptime means that your network is down for only about 8.76 hours in an entire year, which is a remarkable level of reliability.
To put it in perspective, a network with 95% uptime would be down for over 18 days annually. Such downtime can be a major inconvenience, leading to lost productivity and frustration.
Choosing the Right Internet Service Provider (ISP)
The foundation of a reliable home network starts with your Internet Service Provider (ISP). When selecting an ISP, consider the following factors:
Speed: Ensure that your chosen plan offers sufficient bandwidth for your needs. Higher speeds are generally better for maintaining a consistent connection.
Reliability: Research customer reviews and ratings to gauge the reliability of the ISP in your area. Frequent outages are a red flag.
Customer Support: Opt for an ISP known for responsive customer support. Issues can arise, and having a reliable support team can make all the difference.
Quality Router and Modem
Investing in a high-quality router and modem is another crucial step in achieving network reliability. These devices act as the gateway between your home and the internet. Look for these features when choosing your equipment:
Dual-Band or Tri-Band: Dual-band or tri-band routers can handle multiple devices simultaneously without sacrificing speed.
MU-MIMO Technology: This technology allows your router to communicate with multiple devices at once, reducing congestion and improving overall performance.
Security Features: Ensure your router has robust security features, such as WPA3 encryption and automatic firmware updates, to protect your network from threats.
Proper Network Configuration
Configuring your network properly can significantly enhance its reliability. Consider the following steps:
Network Segmentation: Divide your network into segments for different types of devices, such as IoT devices, work devices, and personal devices. This can prevent one type of device from overwhelming your network.
Quality of Service (QoS): Prioritize critical applications, such as video conferencing or online gaming, to ensure they get the necessary bandwidth.
Regular Updates: Keep your router and modem firmware up to date to patch security vulnerabilities and improve performance.
Redundancy and Backup
To achieve 99.9% uptime, redundancy and backup solutions are essential. Here are some measures to consider:
Backup Internet Connection: Consider having a backup internet connection from a different ISP. This ensures connectivity even if your primary ISP experiences an outage.
Uninterruptible Power Supply (UPS): A UPS can keep your network equipment running during brief power outages, preventing disruptions.
Data Backup: Regularly back up your critical data to prevent data loss in case of unforeseen network issues.
Monitoring and Maintenance
Continuous monitoring and proactive maintenance are crucial for network reliability. Utilize the following practices:
Network Monitoring Tools: Use network monitoring software to keep an eye on the health of your network. It can alert you to potential issues before they become critical.
Regular Testing: Periodically test your network's performance and speed to ensure it meets your expectations.
Scheduled Maintenance: Plan regular maintenance sessions to update firmware, check for physical issues, and optimize network settings.
Conclusion
In conclusion, achieving 99.9% uptime for your home network is an attainable goal with the right strategies and technologies in place. Start by choosing a reliable ISP, investing in quality equipment, and configuring your network to suit your needs.
Don't forget to implement redundancy and backup solutions and establish a routine for monitoring and maintenance. With these steps, you can ensure that your home network remains a dependable cornerstone of your connected life.